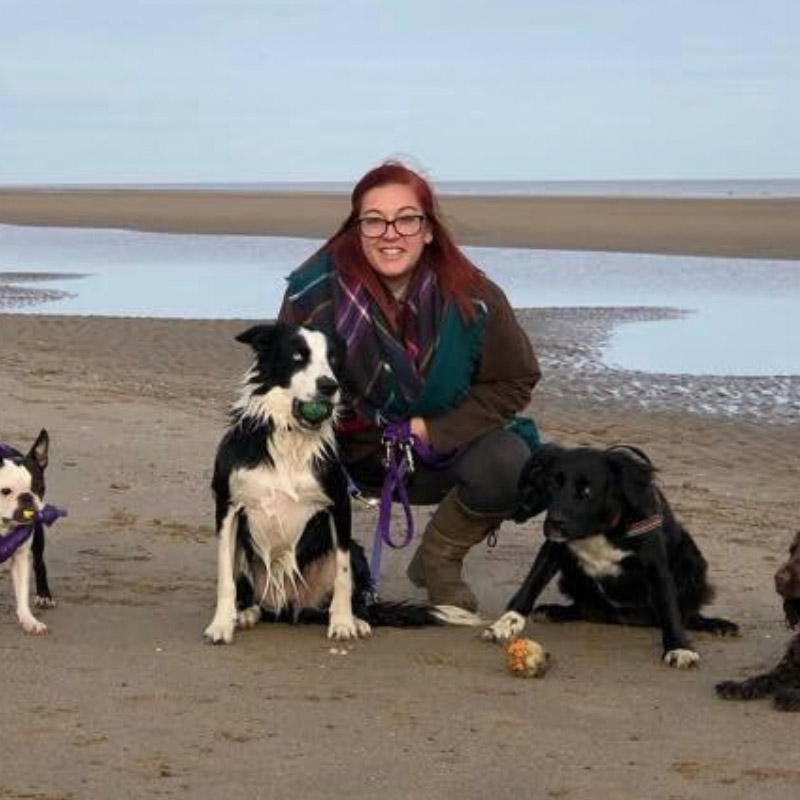 Abee Wilkinson
How long have you been doing agility?
I have been doing agility since I was 11 years old. So 17 years. Wow. I started doing agility with my mum in 2002.
What dogs do you have?
I have 4 dogs. Two border collies Bowser and Smash. A cross breed called Dash and a working cocker spaniel called Bee. I only compete in agility with Bee.
What made you want to get involved with Forever Agility?
I unfortunately lost my mum to cancer when I was 15, she also loved agility. She struggled through her battle and made sure she always took me to shows. If something like Forever Agility was around then we would have benefitted from it. I also lost a very close friend within the agility community to cancer. I believe that this charity is fantastic to help benefit people to continue to do the sport they love, which in turn will help them to have a break from being ill.
What is your job outside of agility?
I am mainly a stay at home mummy to my daughter Grace, but do help out at shows with Pawstrading
Where abouts do you live (Town, County)?
I live in a village called New Houghton in Derbyshire
Favourite thing about the agility community?
My favourite thing about the agility community, is that nothing is ever too big. They are some of the kindest people you will ever meet and will always help people out.