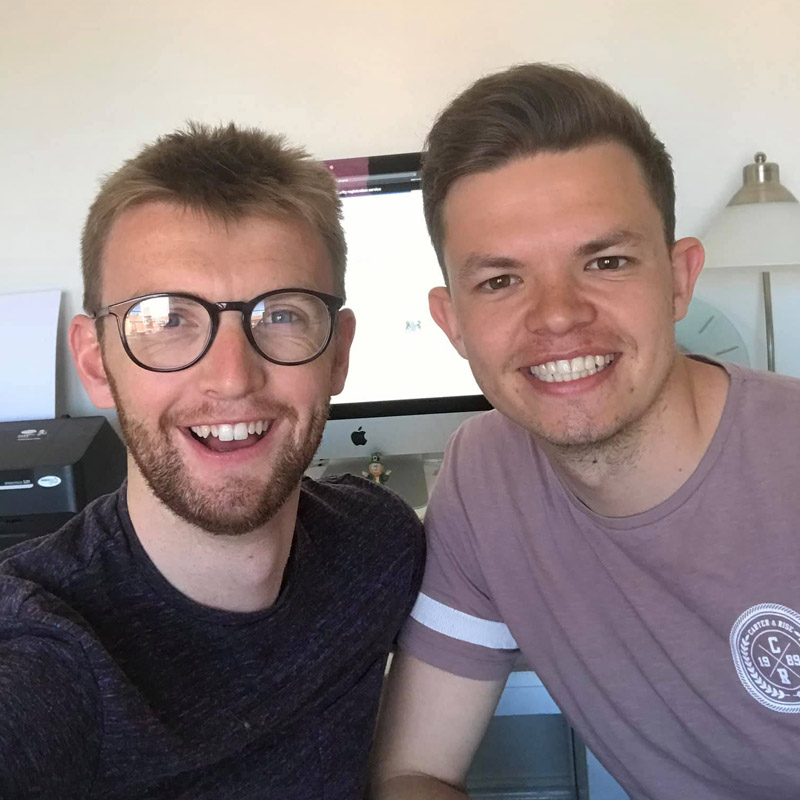 Our Story
It all started over a run. That is all it took. An Olympia semi final run, THAT run, at the Kennel Club Festival, one woman, one run, triggered the inspiration Neil personally needed to make things happen.
Neil has always enjoyed running and for a number of years had wanted to create some form of running challenge incorporating the perimeter of the Kennel Club International Agility Festival venue. He then found the perfect excuse for it in 2018, and his best mate Ryan was dragged in because, well, that's what best mates are for right?
Joking aside Ryan's mum, Ann Hennessy, had been unwell for sometime before 2018, living with a diagnosis of stage 3 lung cancer which had been spreading catastrophically over a number of years. An organisation called 'Agility Against Cancer' had once existed to support cancer sufferers in agility and their families requiring financial support to continue their beloved past time but to also make life that bit easier. They had supported Ann in her agility adventures as well as personally, making a family holiday dream become a reality in 2017. It was this that drove Ryan to get involved in this crazy idea, to support an organisation that had supported Ann, and Ryan & Neil were in it together.
The plan was simple; run the perimeter of the Kennel Club Festival venue non stop, for an entire competing day. Ryan and Neil rallied just a little bit of support, enough to create a 'core running' team and enough helpers to push the ethos and passion of the event to the wider agility community, where for an event that took just over 8 hours, raised just over £10,000. Madness. It was THAT run, by Ann, in the Olympia semi finals in 2017 whilst undergoing treatment that triggered the inspiration Neil needed to make this all happen, and it was the inspiration Ryan and Neil both needed to make Forever Agility happen.
It was an event they were so proud of, and one they did not want to lose the momentum from. They wanted to carry this momentum into providing a platform to support a wider audience of people suffering with life limiting diagnoses', long term illnesses and co-morbidities. They wanted to provide financial assistance in a multitude of different ways to this audience of people, to not only make day to day life that little bit easier, but more importantly keep them part of a pastime they love. Neil & Ryan were so pleased Ann was doing well enough to take part in the 2018 event and that she was around when the idea of a charity between Ryan and Neil was created. The charity was set up in memory of Ann, will always have her presence through the charity logo and her love for the colour green.
Our vision
It's simple; our goal is to support those within the agility community who need it the most. Forever Agility was founded by Ryan & Neil specifically for those who partake in the pastime of Agility, and more specifically those people who currently live in England or Wales. A new diagnoses of a life limiting illness can be devastating news and living with a long term condition such as parkinson's or cystic fibrosis can be tough enough without the worry of the financial burden it risks having on you and your family. A new illness of your children would cause great distress and may inhibit you or your families ability to work to care for them. Forever Agility is here to help those in need of financial support not only due to illness, but also those that find themselves financially unstable due to other unfortunate circumstances. From vet's bills to travel costs, from palliative care retreats to state of the art medical equipment, from house bills to mobility aids, we want to help you. We want to help you lead as normal a life as possible so that you can continue to be part of the wonderful community that is Agility, we want you forever a part of agility; Forever Agility.
Get in touch...
Drop us an email and we will get back to you as soon as possible!