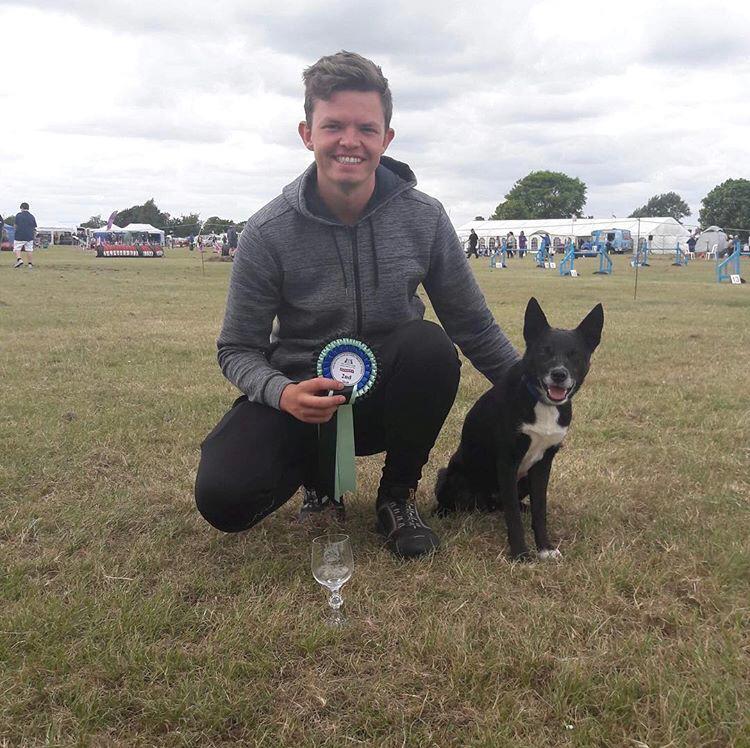 Ryan Hennessy
How long have you been doing agility?
I've been coming to dog shows since before I can remember! But I've been actually competing from the age of 10 - so about 13 years now!
What dogs do you have?
We've got 4 dogs! Swayze (named after Patrick) is a collie x Patterdale. Then two rescue terrier crosses - Fizz and Ink. Finally we have a collie x Chinese crested powderpuff, and he's called Depp.
What made you want to get involved with Forever Agility?
So two years ago at KC Festival my mum ran in the Olympia semi final, despite at the time suffereing with the effects of her cancer diagnosis. She struggled to physically get to the end of the course, but she was determined to finish, and she did. To everyone that knew our family, and what mum was going through, it was a really emotional time, but at the same time amazing to see mum refuse to let her cancer stop her. It was that spirit that inspired Neil and I to start Forever Running the next year, to raise money for the agility community. From that the idea grew and grew and then we ended up starting our own charity!
What is your job outside of agility?
I work in Farringdon, as a recruiter in the law industry. (Any lawyers that need jobs please don't hesitate to get in touch!)
Where abouts do you live (Town, County)?
I live in Chipstead, Surrey. Just outside London.
Favourite thing about the agility community?
Agility for me is all about the social side. I have made so many good friends that I get to see every weekend. The help we've all had so far with setting up the charity is a perfect example of how the agility community can rally together when people need help.