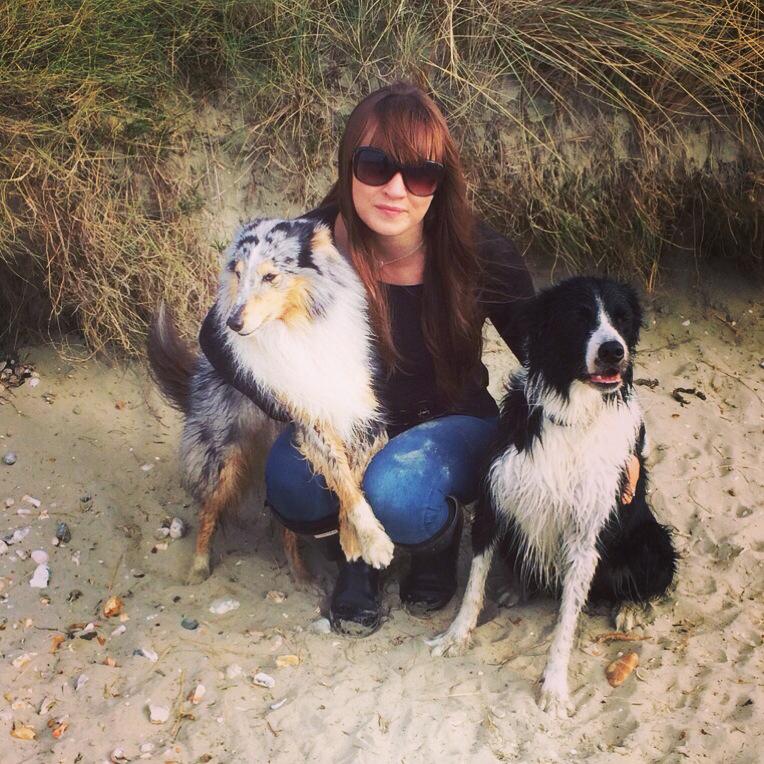 Cat Harvey
How long have you been doing agility?
30 years! I have been doing Agility my entire life. My parents were involved with agility before I was born and went to my first show when I was just 6 weeks old.
I recently took a 3 year break but have still followed everyone's progress and achievements.
What dogs do you have?
I have 2 dogs - Blue (Shetland Sheepdog) and Luna (Shetland Sheepdog).
Blue is retired and Luna is almost ready to start competing.
What made you want to get involved with Forever Agility?
Having been involved with agility from a very young age, it is a community that is very special to me. I want to give something back to a community that has been a huge part of my life and has taught me a lot.
What is your job outside of agility?
I currently work as Head of Fundraising for an assistance dog charity called Canine Partners which provides and trains assistance dogs for adiults with physical disabilities. I have worked in the Canine Partners fundraising team for 10 years and have worked in the charity sector for over 15 years.
Where abouts do you live (Town, County)?
I live in a small village called Steyning, just outside of Brighton.
Favourite thing about the agility community?
My favourite thing about the agility community is that it feels like one big family.
I love the comradery, the friendship, and the support that everyone gives to each other.
It attracts people from all walks of life, from different ends of the country, of different ages to come together for a sport we love - and most of all, it's great to watch everyone having fun with their dogs!