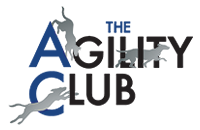 Location: The Agility Club Championship, Premier and Open Agility Shows
South of England Showground, Ardingly, HaywardsHeath, West Sussex, RH17 6TL
Date: Sunday 21st July 2019
What's on
The popular Agility Club Helpers T-shirts will be Green this year in celebration of the day and all helpers doing 4 hours or more will receive one.
Sam from Agility World is selling 'Forever Agility' tuggy leads, with a donation of £2.99 to the charity for each lead sold.
We will be raffling a Hamper containing lots of goodies for the Agility handler & Dog, Skippers products, £30 Aint Misbehaving voucher, 'Paws on it' green and purple rubber chip training platform and more.
Tickets available from the secretaries Marquee and The Forever Agility Pay on the day Ring.
DK9 agility - For any equipment ordered and paid for on Sunday from the DK9 Agility stand that includes the colour green in any colour combination 5% of the order value (excluding delivery) will be donated by them to 'Forever Agility'
Chris O'Leary will be selling her homemade plain or lemon shortbread at £3.00 a bag, Chris is donating her time and the ingredients so all the profits go to Forever Agility!
Firehouse Pizza will donate a £1 to 'Forever Agility' for every meat feast sold on Sunday and it comes with free green peppers!
Touchango K9 stand at the show will donate £1 to Forever Agility for every tub of their loose training treats sold, either in one of their biodegradable pots, or bring your own container -so in keeping with the 'green' theme. The offer applies all weekend not just on Forever Agility Sunday!
'All sorts 4 Dogs' they will donate £2 to Forever Agility for each toy sold over the FULL show weekend from their new Tuggyneeds bungee toys range! See the lovely colours incorporating Forever Agility Green.
RING 7 - Will be a 'Pay on the Day' ring manned by volunteers from the Forever Agility Team.